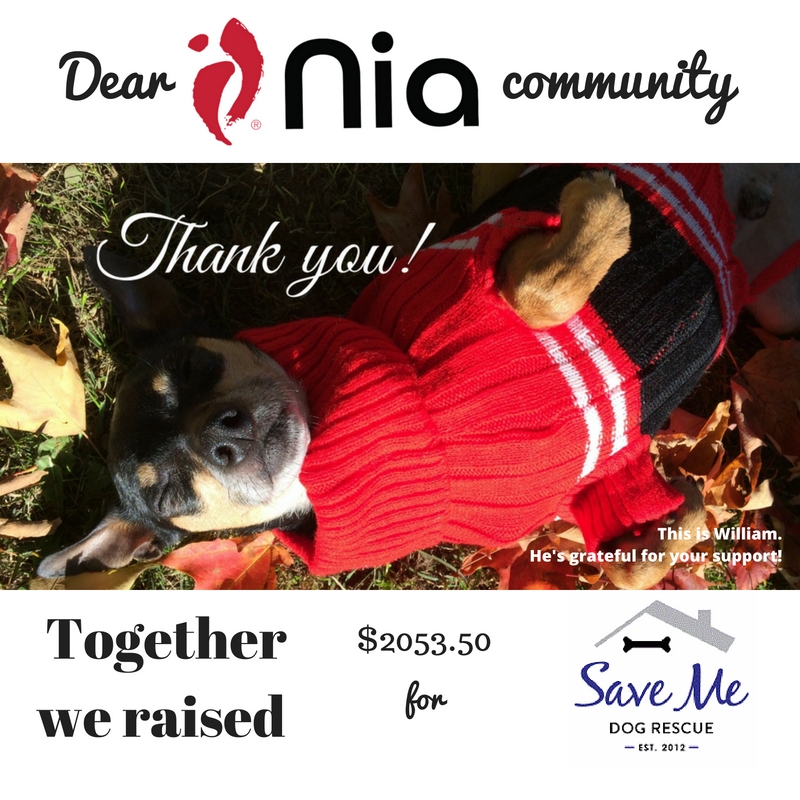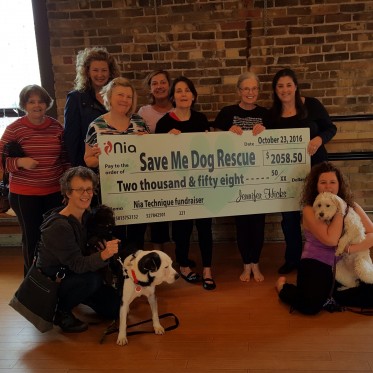 On October 23, 2016 we raised $2053.50 for Save Me Dog Rescue!
Through a Nia sing-a-long dance jam, our community helped at least 5 dogs with their vital dental and health needs!
EnJOY the video replay of the event below!
Nia "Sing-a-long" Jam Video – Oct 23, 2016 from jennifer hicks on Vimeo.