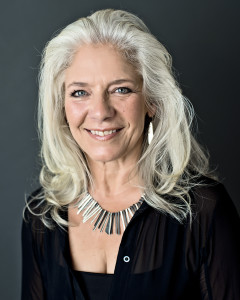 I just adore hearing stories about people and their experiences. Even better is hearing how the story of how others came to Nia and what they have learned about / experienced through Nia.
This beautiful piece was written by my student and friend Lorella DePieri. I first met Lorella at the most enchanting  Grail Springs for Grail Lady Faire in 2011, a significant time (for her and many, many women) which she'll explain below. That year, we shared many things, including the powerful movement, music and magic of Nia.
Since then, Lorella has experienced more of the healing and joy-inducing benefits of Nia, and has even taken her White Belt training!
Lorella shares:
"My Nia journey started by accident and beautiful synchronicity.  In 2011 I was in great need for a respite from a stressful relationship.  By chance I was directed to a week at Grail Springs where they were running an all women's week called Grail Lady Faire.  Reluctantly I attended.  I had initially just wanted quiet time.
While the whole week turned out to be magical – meeting wonderful women, getting the nourishment of spirit I needed and attending interesting sessions, my absolute favorite activity was the morning Nia sessions out in the open on this beautiful property.  Jenn Hicks' spirit and energy was absolutely inspiring and addictive.  I loved the eclectic nature of Nia.  Dance, martial arts and healing arts were just the combo that I was looking for.  It felt like I had come home.
I began attending her classes in Toronto as often as I could but not right away.  There were months of extracting myself from a challenging relationship.  This left me very physically depleted and injured.  For all of 2012 I dealt with plantar fasciitis, sore hips, hands that appeared to have developed arthritis.
Once I moved back into the city I started attending classes more and more often.  Coincidentally a woman (who has since become a very good friend) I met through another group was also attending Jenn's classes.  Saturday mornings became my oasis of joy.  The joy of movement, the joy of dancing and playing with the music, the joy of having coffee and laughing ourselves silly after class – I am convinced was a big part of my healing.
I was able to heal my physical body so that all of 2013 I felt like myself again.  Able to move freely and moving toward feeling vibrant.  I also journeyed into my emotional and mental healing with the support of a life coach during that time.  My next challenge was to loose the weight I had so easily gained during the stressful time and found was so difficult to let go.  As a 55-year-old woman it would have been seductive to have given in to the popular belief that 'that's just the way it is with older women'.   Glad I didn't buy in!
In September 2013, with Jenn's encouragement I signed up for Nia white belt training with Martha Randall.
 At the beginning of the Nia white belt week I set my intention – 'Connect with my body so I can better serve and honour it.  My goal is to be comfortable, healthy and easily let go of the weight.'
I have always been a believer that healing must happen on all levels – physical, mental, emotional and spiritual.  I was over-joyed that the underpinnings of Nia are the same.  I enjoyed the mental challenge of learning about the deeper level of NIA, thoroughly enjoyed the music and beat appreciation and of course got better grounding in the 9 different forms of movement.  It's made attending the classes even more fun.
 The white belt training was truly a holistic challenge.  Many emotions surfaced and I recognized that through the art of dance those emotions were transmuted and released.
 That week was another huge milestone and turning point for me.  Where I had struggled with the weight loss since the beginning of 2012, by December 2013 it melted off with little effort.  I was also inspired to dedicate more time to Nia as well as personal training at my gym.
At best I attend 3 classes a week.  When I am away on business I fiercely guard at least once a week.  No matter how tired I am from the day, the class always uplifts and energizes me.
Thanks to Nia and Jenn Hicks I feel vibrant, energetic and frankly better than I have ever felt in my body.  My posture has improved, no more aches and pains, my neck and shoulders aren't stiff anymore and I feel youthful.
Most of all I simply feel joyful every time I attend a class.  I am a huge ambassador of the movement.  Everyone would benefit from honoring his or her body through the joy of movement.  While having fun you can heal physically, mentally, emotional and spiritually.  Who wouldn't want more of that!"
 Tell me, what's your Nia story?
I'd love to hear YOUR experience!
Tags: aerobic dance, best at home workout dvd, best dvd workout, best home workout dvd, best workout, best workout classes, best workout dvd, best workout dvd for women, best workout routines, best workout video, best workout videos, Dance, dance exercise, dance fitness, dance teacher training, dance workout, dance workout dvd, dance workouts, fitness, Nia, The Nia Technique, Toronto, what is the best workout dvd, yoga dance