Nia Move IT
Move IT
Join me for 2 special pop up classes!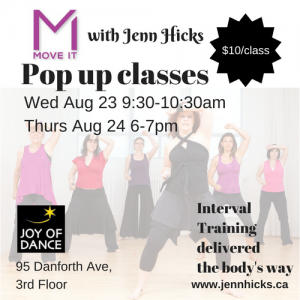 AND a weekly MoveIT class will be happening at Joy of Dance on Thursdays at 6:30pm beginning September 14.
What is Move IT?
Move IT is interval training delivered the body's way!
Move IT is a revolutionary approach to whole body fitness integrating the best of exercise science, modern interval training and somatic movement through Nia's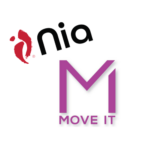 sensory-based approach to fitness. The 60-minute class promises to bring conditioning to every body part and muscle group.
Move IT classes are distinguished by somatic coaching with 60-second sequential intervals that isolate and integrate Nia movements. Each class delivers four types of conditionig: aerobic, anaerobic, reflexive, and voluntary.
Benefits of Move IT
Cardiovascular conditioning
Deepened awareness of your body's anatomy
Whole body strength, physical dexterity, muscle tone
Improve range of motion in all joints of the body
Skill to consciously direct your movement practice toward your fitness goals
Read about WHY I'm so keen to teach Move IT classes here!
Lorella loves Move IT!
Lorella loves Move IT! from jennifer hicks on Vimeo.
Get a taste of a Move IT class here:
Here's a full Move IT class!
(If you are unable to see the image, head over to my FaceBook page and
you'll find the posting there!)