The ENTIRE body moves in Nia and MoveIT classes
When people talk about fitness, they usually discuss things like cardiovascular conditioning, strength training and stretching. Not hands and fingers.
In Nia and MoveIT, we talk about all those things and more as being important to one's overall fitness. One of the many things that distinguishes Nia and MoveIT from other fitness practices is our focus on the ENTIRE body (as well as the mind, emotions and spirit). No muscle or joint is left out of our Nia/MoveIT practice!
Unlike many other practices, we condition not just arms and legs, but also the head, the hands, the fingers and the feet.
Nia moves include hands and fingers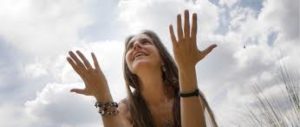 Condition the hands and fingers? Yes!
Why wouldn't we move the hands and fingers? They are vital to our everyday activity and are the most active part of our upper bodies! Our hands and fingers perform an extraordinary number of fine-motor movements every day so we need to take care of them. We need to move all the complex and intricate parts of the hands and fingers so that our tendons, bones, tissues and nerves remain healthy and allow us to pick up our cup of coffee, wash dishes, write, type and so much more.
Benefits of hand and finger moves
In fact, the flexibility, agility, mobility, strength and stability of the hands and fingers are so important that we have 7 different hand moves and 8 different finger moves in Nia/MoveIT! By using these moves we not only keep the hands and fingers healthy, but we also get these benefits:
increases brain activity
challenges the vestibular system
keeps the wrist joint mobile
builds strength in the arms and shoulders
integrates upper and lower body
helps develop greater body awareness
allows us to creatively express ourselves
moves tension away from the neck and shoulders and away from the hands
releases stress
helps develop quick reactions
Here are some "handy" videos of the moves
Keep on moving your whole body and practice the Nia/MoveIT hand and finger techniques with Laurie Bass, Nia Technique Trainer!