I've been dancing with Kim since 2013. She graciously shared her Nia story with me!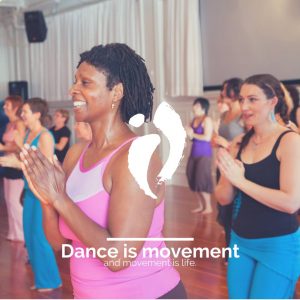 Nia is fun!
"Nia with Jennifer turned a corner for me. 
I had previously tried all sorts of other physical activities and found they were either not fun, too repetitive (aka boring), or too constraining (striving to attain perfection is frustrating if you don't possess a competitive personality)." 
Nia: no judgement & lots of laughter
"I love Jenn's approach to her Nia classes – ensuring everyone feels comfortable in taking the routine only as far as their own bodies can go that day – without judgement, without goals, other than to enjoy the movement.  I always feel rejuvenated by the low impact technique and did I mention the typical laughter that also flows in each session?"
Thank you, Kim, for sharing your story and experiences with Nia!
New to Nia and ready to experience a class? Take a look at my schedule or visit NiaNow.com to find a class in your neighbourhood!