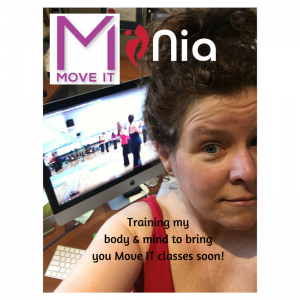 I'm 3 weeks into my 12 week Move IT Apprenticeship and am so enjoying it! I'm still a little shocked that Interval Training could be so body-friendly and fun!
Move IT is appealing to my love of physical challenge and is pushing me to learn and expand my somatic (body) knowledge. The bonus? Getting to know my body, mind, emotions and spirit better!
I'm learning about the benefits of interval training in terms of healthy aging. New research is showing that interval training (short bouts of intense activity) has positive effects on cellular metabolism which helps build energy and muscle. Exciting, right?! You can read more about that here.
Part of the apprenticeship is learning about anatomy through this gem of a resource – The Anatomy Colouring Book by Wynn Kapit. Seeing the bones and layers of muscles in colour makes me feel like I'm looking at works of art! I feel a sense of awe thinking about how magnificent our bodies are and am so grateful that Nia and Move IT respect the sacredness of that.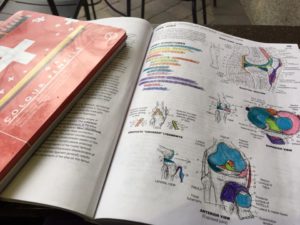 Here's a video of me after having practiced a Move IT session – I like to Move IT, Move IT!
After a Move IT training session, I feel so strong, relaxed and invigorated! I have this "cleansed" and energized feeling that is so so satisfying. 
The EXCITEMENT I feel after a Move IT Practice Session from jennifer hicks on Vimeo.
I have some preliminary plans in place for a Move IT class to begin this summer at U of T (Thursdays at 12:10pm) and am working towards bringing this special program elsewhere.
I hope you'll join me!
Here's what Lorella had to say about her first Move IT experience!
Lorella loves Move IT! from jennifer hicks on Vimeo.